Commercial Track Lighting
Track lighting is a flexible, adaptable and low maintenance lighting solution for a wide range of commercial settings. Track can be arranged in any configuration or size you require, whether you are lighting a small coffee shop or large open-plan office. We can design a solution that delivers a bespoke mix of ambient, task and accent lighting.
Our single circuit track is available in 1m, 2m and 3m lengths, with 4 wire track available upon request. Track can also be cut to your required length, allowing for assembly of straight runs, T shapes, U shapes, squares or rectangles.
Fitting Colours
Our track, and track lights, are all available in a choice of black or white.
---
Colour Temperatures
Track lights are offered in two colour temperatures: Cool White (5000K) or Warm White (3000K).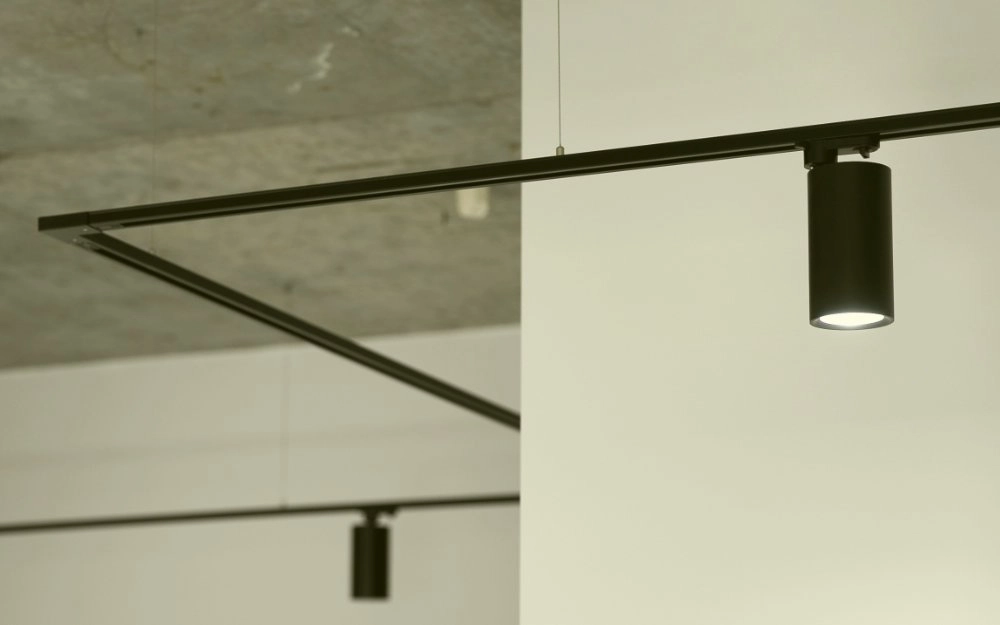 Cool White
A Cool White (5000K) colour temperature is closer to natural daylight, and is the most suitable option for working environments, such as offices, retail stores, supermarkets, or anywhere clear and bright light is required.
Warm White
A Warm White (3000K) colour temperature is closer to fire or candlelight, creating a cozier, more relaxing ambience suited to art gallery spaces or cafes.
---
Mounting Methods
Track lighting can be suspended, recessed or surface-mounted. 
Suspended track helps bring the light level lower where ceilings are high, or sloping. We have adjustable kits that can suspend track up to 1.5m, or up to 3m, from the ceiling. A popular choice for retail stores, suspended track can also give an industrial look.
Recessed track lighting is an alternative in environments where a sleek, streamlined appearance is required. By recessing the track flush into the ceiling, the ceiling remains uncluttered. This solution works well in showrooms for a sleek and unobtrusive lighting scheme.
Surface-mounted track fixes directly to the ceiling and offers simple and convenient installation. This is a popular choice for a variety of settings, including retail stores, art galleries or offices with standard-height ceilings. 
---
Accessories
Track lengths can be joined at corners, cross-sections or T junctions, using our range of track accessories. Track is supplied with a power feed at one end and an end cap on the other. For further flexibility, the power feed can go into the end of the track, or into the middle.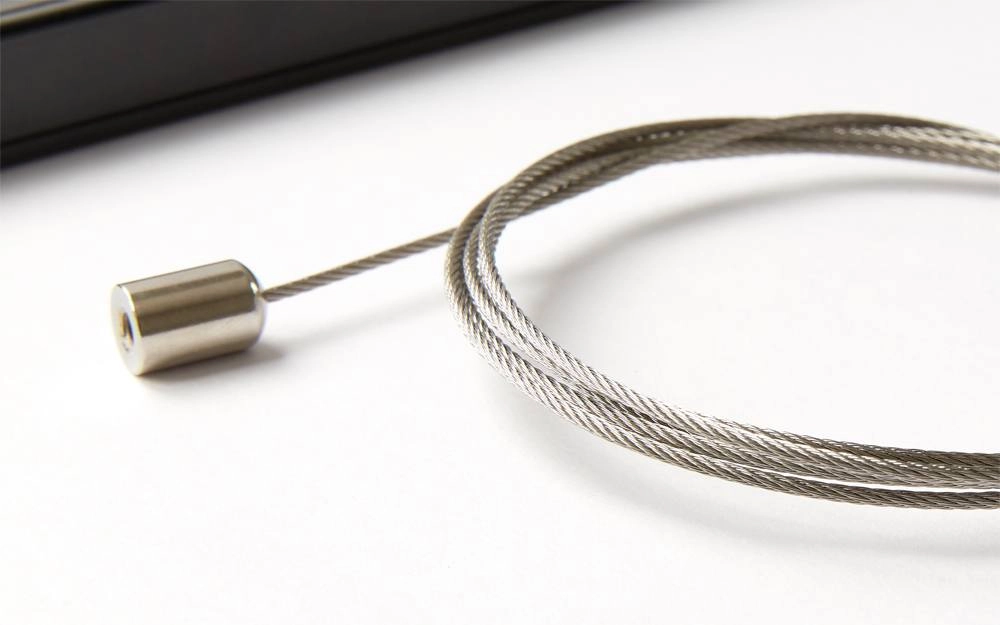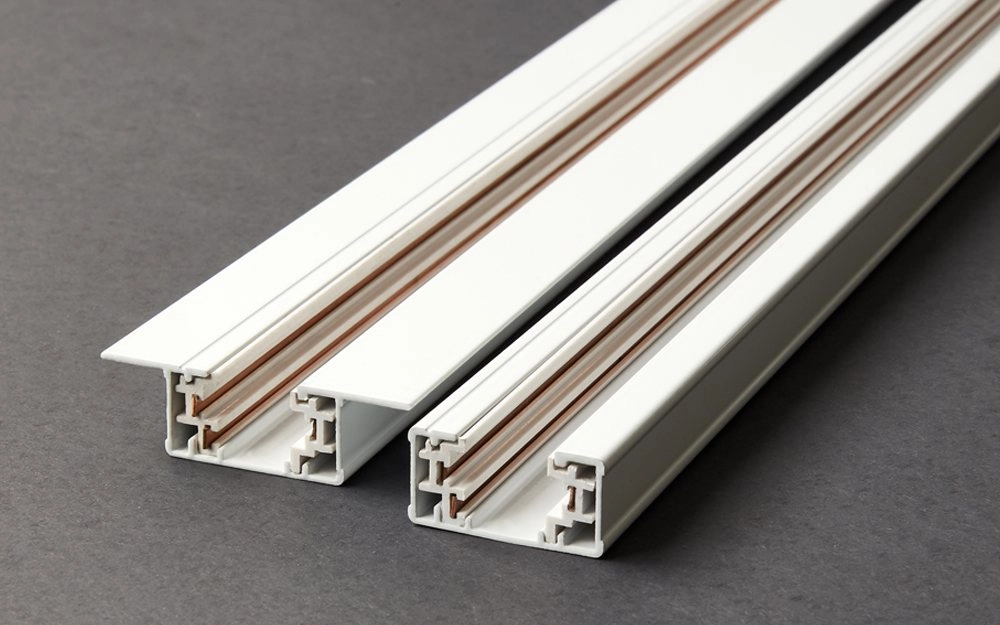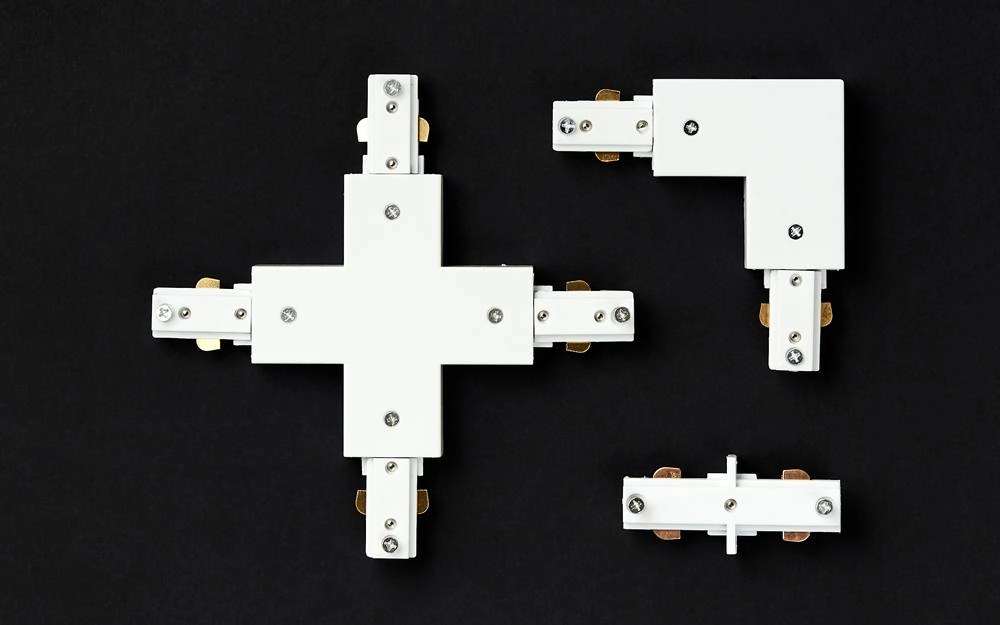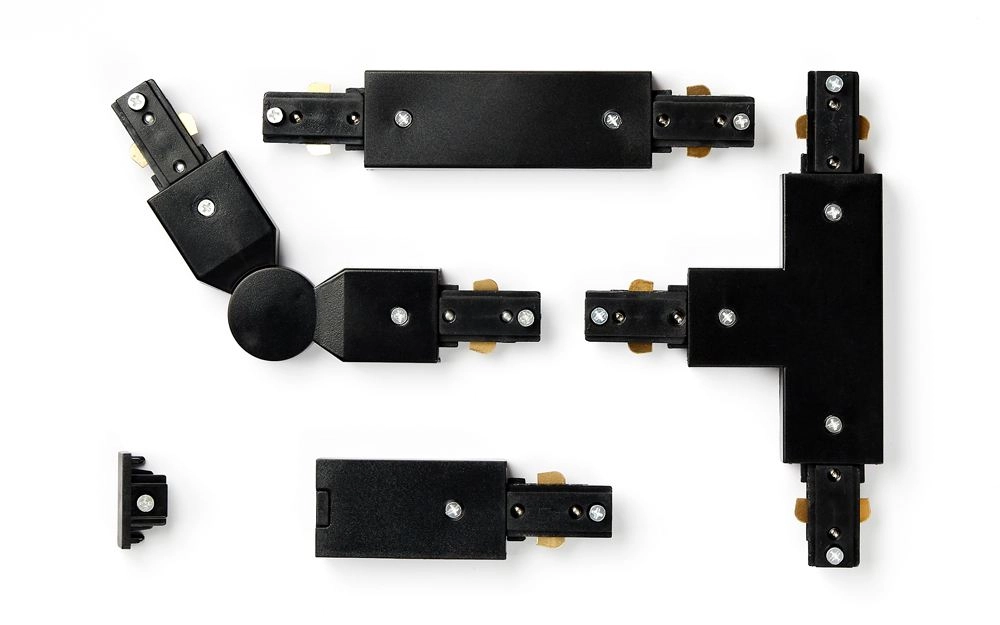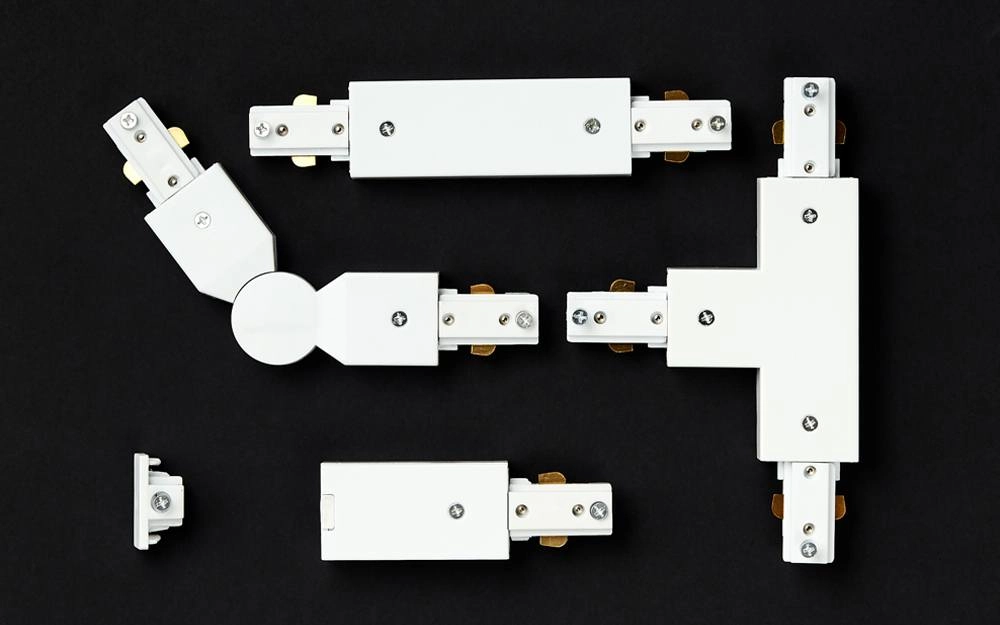 ---
Colour Rendering Index
Colour Rendering Index (CRI) refers to how a light source affects the way colour is seen by the human eye, and how colour variations and shade are interpreted.
The index works on a scale from 1 to 100. We recommend opting for lights with a high CRI level which give the best representation of colour and detail, a particularly important consideration in art galleries and in retail stores. Using low-CRI lighting in a clothing store, for example, could leave products looking dull and washed out. 
---
Applications
Art Galleries
Displaying artwork at its best is fundamental to the success of art galleries, and the right lighting is essential. We have a dedicated range of track lights, our Art Gallery series, to cater to the specific needs of galleries. A customised track solution will ensure that artwork is cleanly illuminated, with no awkward shadows, that colours are accurately represented and that the gallery has the right ambience. 
Retail Stores
Lighting is an integral part of a customer's shopping experience, and the right lighting can positively impact sales. A custom track solution can use accent lighting to highlight certain featured products or displays, with ambient lighting creating the desired ambience. Track lighting is adaptable and flexible, and can easily be changed as stock is updated. 
Track Lighting Series
Our track lights are available in 9W, 15W, 30W and 40W, all in a choice of black or white. The compact 9W light suits areas which are not regularly occupied or used. Our 15W, 30W and 40W lights are all dimmable as standard. Dimming allows lights to be adjusted depending on the available levels of natural light, and change the atmosphere and ambience. The 15W solution is a popular choice for gallery spaces. Our more powerful 30W and 40W lights are most suited to commercial uses such as retail stores, showrooms or offices. The 40W is our highest-powered track light for very bright illumination. 
---
Art Gallery Series
Our Art Gallery Series has been designed with the specific needs of galleries in mind. The series includes three track lights which can be used separately, or in combination, to achieve the ideal art gallery lighting scheme. All lights within this range have a CRI of 95, allowing for the truest and most vibrant representation of colour and detail. 
Gallery Wall Wash lights provide an even wash of light, with a wide beam angle. When mounted 1m - 1.5m from the wall, these lights provide a general wash of light to create ambience and atmosphere within the gallery space. The reflector can be changed for a narrow beam angle on request. These lights are dimmable on a single circuit track.
The Le Art track light is our most popular spotlight for artwork and features an adjustable beam angle, so the same light can be used either as a spotlight (narrow beam) or a wall wash light (wide angle beam). The lens can be adjusted to make this change within seconds. The light also has detachable barn doors to enable projected light to frame artwork in a square or rectangular configuration. Each individual light can be dimmed from 0 to 100% using the onboard dimmer.
The Le Art Delux light, designed to perform well with glass, is an ideal choice for photographers and artists looking to reduce glare when displaying framed artwork. Two different lenses, supplied with the light as standard, give the option to use the light as a spotlight or wall wash by simply screwing on the preferred lens. An isolation switch means that each light can be turned on or off as needed, and the lights are dimmable on a single circuit track.
Simon Mundine
LED World Director