Australian Made
---
Mounting Methods
There are three different methods to mount our aluminium extrusions. Surface-mounting attaches the extrusion directly to the ceiling. This is a simple solution with straightforward installation, used for standard-height ceilings. 
For high ceilings, or to suspend over furniture, the extrusion can be suspended using one of our adjustable suspension kits.
Extrusions can also be recessed flush with the ceiling for a clean, uncluttered look. 
---
Profile Sizes
Our extrusions are available in a range of profile sizes.
The full range available depends on the mounting method. Surface-mounted or suspended extrusions are available in 15 different profile sizes, ranging from 17mm to 120mm.
We also offer a range of four different profile sizes for recessed extrusions.
Please see the drawings below for more information and dimensions. We can advise on the best size for your project.
Recessed
---
Surface Mounted / Suspended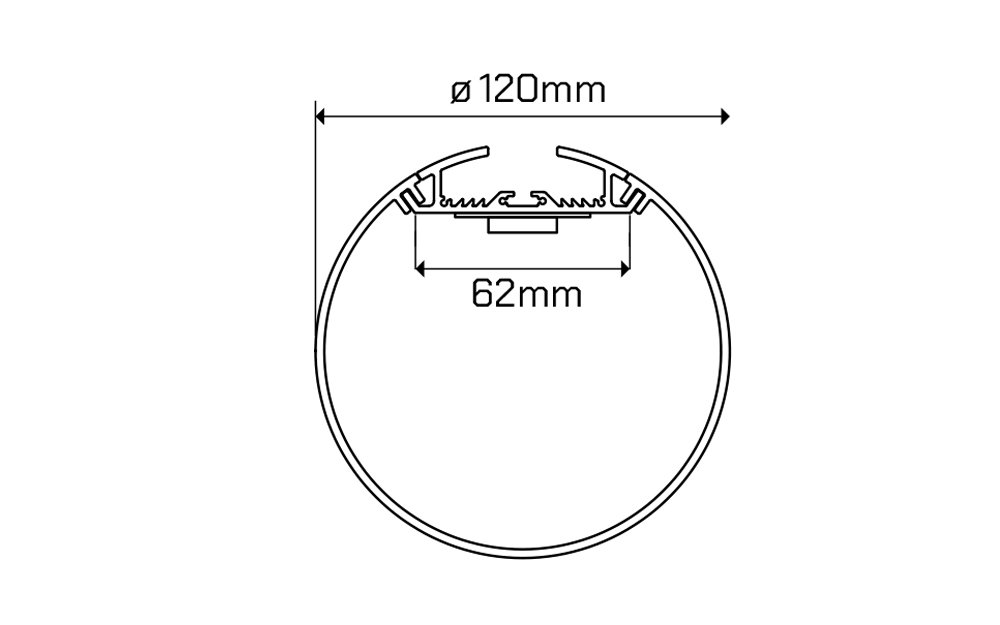 ---
Colour Options
Our extrusions are available in Black, White, or Anodised Silver. The range is designed to suit most interior schemes.
---
Colour Rendering Index
Colour Rendering Index (CRI) refers to how a light source affects the way colour is seen by the human eye, and how colour variations and shade are interpreted.
The index works on a scale from 1 to 100, and a high CRI level means that the lighting source will more accurately represent the true colours of the items illuminated. We recommend using high-CRI lights whether in a commercial or residential setting.
---
Get A Lighting Design
$499
Read more
Read more
Lighting Design Service
If you are building or renovating and not sure which lights to use where, we offer a lighting design service. Simply send us your reflective ceiling plan (floor plan) and let us know your desired outcome. Someone from our design team will access your space and make a calculated recommendation of what type and how many lights you need.
Show Less
Simon Mundine
LED World Director