Home décor decisions are often focused on paint and accent colours, design features like flooring, or cabinet styles and material. 
But home lighting can make or break a space, and that includes every room in your house, as well as exterior lighting. A poorly lit kitchen, for instance, will make food preparation difficult. Inappropriate lighting in the living room can spoil the ambiance. And lousy exterior lighting could be downright hazardous.
Choices in home lighting are also diverse in the different spaces of your home, where you want to create unique atmospheres. Fixtures, bulbs, placement and lighting strength are different from kitchen to bedroom to family room. Lighting reflects the function of the space as well as the ambiance you're looking to create.
As well, lighting trends change, like any aspect of home décor. Some fixtures and their functions are classic, while others adjust to reflect changing fashions.
Home lighting, then, is an important component of any design, build or renovation. And making changes to existing lighting is not as difficult as you might expect.
So let's look at what you need to know about home lighting, with a view to both interior and exterior lighting.
Interior Lighting
Choices for interior lighting are as varied as the spaces and rooms in your home, and include options for built-in lighting as well as lamps.
Let's tackle interior lighting room by room.
We'll start with what might be the most-used room in your home. Your kitchen isn't just where you prepare and cook meals. It's also where the kids do homework, where you eat meals, where guests gather when they come over  – after all, doesn't every party usually turn into a kitchen party?
So your kitchen needs a proper mix of lighting to address its many uses. There are three types of lighting that will serve you well in the kitchen:
Task Lighting: so called because it illuminates work surfaces, cabinets, and shelves, allowing you to prepare meals, find ingredients, make lists and read recipes. Task lighting focuses light and doesn't cast shadows. 
Examples of task lighting include under-cabinet lights that will illuminate work surfaces and prep spaces. These can be installed as "puck" lights, which are round or oval, or LED strip lights. Other include strip lighting, which can also illuminate the inside of cabinets that don't receive ambient light; recessed lights in a pantry; and recessed downlighting or hanging lights over an island prep space.
Ambient Lighting: This is the main source of light in the kitchen, whether or not you have plenty of natural light. This is how you get around the kitchen, so it should come from ceiling lighting.
The best choice for ambient lighting is recessed downlighting. In a small kitchen, one large, centred flush-mounted light may be sufficient. In a larger kitchen, customize the lighting by creating sections that align along your counters. Make sure your high-use areas are well-lit. And, you can include dimmers if you want to be able to adjust the brightness. You can also add ambient light with chandeliers and/or pendant lights, particularly over tables and islands. 
Accent Lighting: These lights will provide the icing on the cake, allowing you to (you guessed it) accent the highlight elements of your kitchen. Accent lights may also serve as ambient or task lighting in some circumstances.
Examples of accent lighting include a recessed light that illuminates an open shelf or cabinet that houses your mother's tea set; over-cabinet lights that are installed between the cabinets and the ceiling, accenting the décor and architecture; or toe-kick lights that shine a path in the kitchen, such as LED tape or rope lights.
The Living Room or Family Room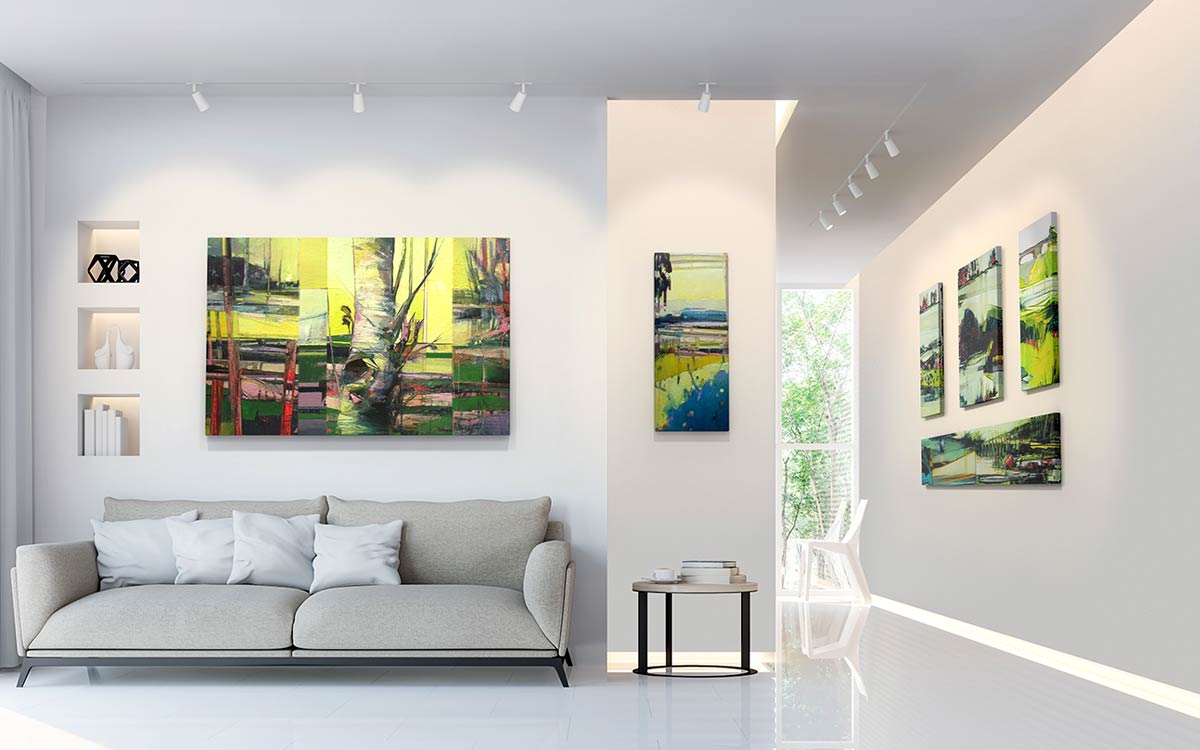 If your kitchen is the most-used room in the house, the living room is the focal point of your home. It can have multiple uses as well.
It's often the first room guests enter, so it establishes a first impression of your home. It's usually the area where you, your family and guests relax and unwind. Maybe the kids do their homework in this space, or you have a television or fireplace that makes it a gathering area. Any way you use it, it's important to light it properly.
And when it comes to living rooms, less is more. 
Similar to your kitchen, there are three components to your living room lighting, but these are focused on the level of intensity. 
The first level is high lighting and it depends on your living room design. If you have a vaulted ceiling, for instance, or your walls are textured like plaster or wood, it's especially important to have some bright or high light fixtures. But with any living room scheme, it doesn't hurt to have the option of high lighting in case you need it. 
You also need a medium light option, which could include wall sconces. If you have artwork or fireplaces that you want to highlight, medium level directional lights will achieve the effect you desire. 
Finally, you'll want low light, which can be accomplished with floor and table lamps. If you read in your living room, choose a lamp with enough brightness to allow you to see, but also include low lights that achieve a warm atmosphere.
Just be sure you don't overdo it in the living room. You don't need 20 recessed lights in a living room ceiling. A stylish chandelier can become the centrepiece of your room, and with a dimmer included, a few wall sconces and some floor or table lamps, you'll get the ambiance you want for any situation.
Bedrooms are the rooms in the house where your family relaxes, enjoys private space and handle tasks like homework. As a result, there are different levels of lighting that should be part of the plan for bedrooms.
Each bedroom should feature a soft ambient light that creates a relaxing atmosphere. After all, this is where you, your family and guests unwind before going to sleep. That can be accomplished with one light in the centre of the room, perhaps with a dimmer switch, or several recessed lights. If your room is large, you could consider several lights split into zones.
A ceiling fan is another good option in a bedroom, as it can provide lighting and air movement, cooling the air in the summer months and help with heating by moving the warm air in winter months.
It's also necessary to consider where you need task lighting, which is brightly focused on certain areas. That can include nightlights for reading in bed, and focused lights over a desk for working on homework. 
If you have artwork or architectural features that you want to highlight, you can add directional light that will focus on the feature.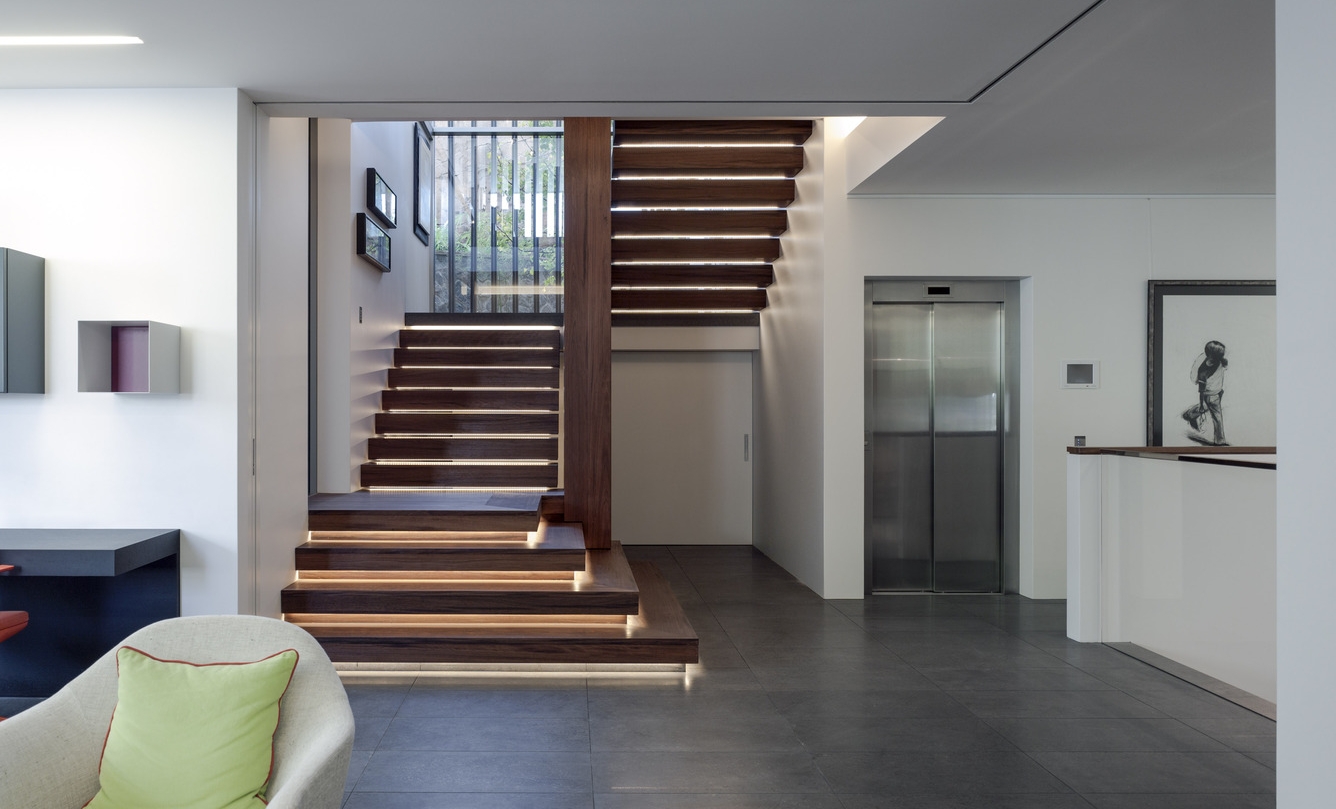 Your other rooms need specific lighting too. 
In the bathrooms, be sure you have a bright overhead light, but you may want a dimmer if you like to take a relaxing bath or you have a Jacuzzi. Lights over the mirror are important in the area where makeup is applied and hair is styled.
Mudrooms, entrance areas and stairwells should all have bright lighting, to ensure safety when entering the house or going up and down the stairs. The laundry room should also have bright light to make doing laundry easy. 
Outdoor Lighting
Outside your home, you have many options for lighting that can provide a number of effects.
Over your entryway, you will want to install a bright light that allows you to greet people at the door, and enter and exit your house safely in the dark. You can consider a sensor light, which comes on when it detects movement. The same is true over your garage door, where lighting will make entry and exit easy and safe.
Beyond those basic lights, there are other choices for your outdoor space.
Landscape lighting: That highlights your flower beds and trees. Ideas include path lights in the garden and floodlights or spotlights in trees. You can even choose solar lights to save on electricity costs.
String lighting: These are effective in gathering areas, like patios where you entertain or have a dining table. They can also be wrapped around railings or trees, or even strung on trellises. 
Lanterns: These can be used in several ways. For instance, place them on dining tables or side tables, next to chairs or even on the ground if they're large in size. Outdoor lanterns can also be hung from trees, gazebos, pergolas or hooks.
Candles and torches: Candles add a soft ambiance and can be placed on dining or side tables. Consider LED flameless candles which are safer, particularly if you have pets or small children. Tiki torches are a fun addition to an outdoor space. Just be cautious where you place them, avoiding treed spaces or high traffic areas where they may be bumped.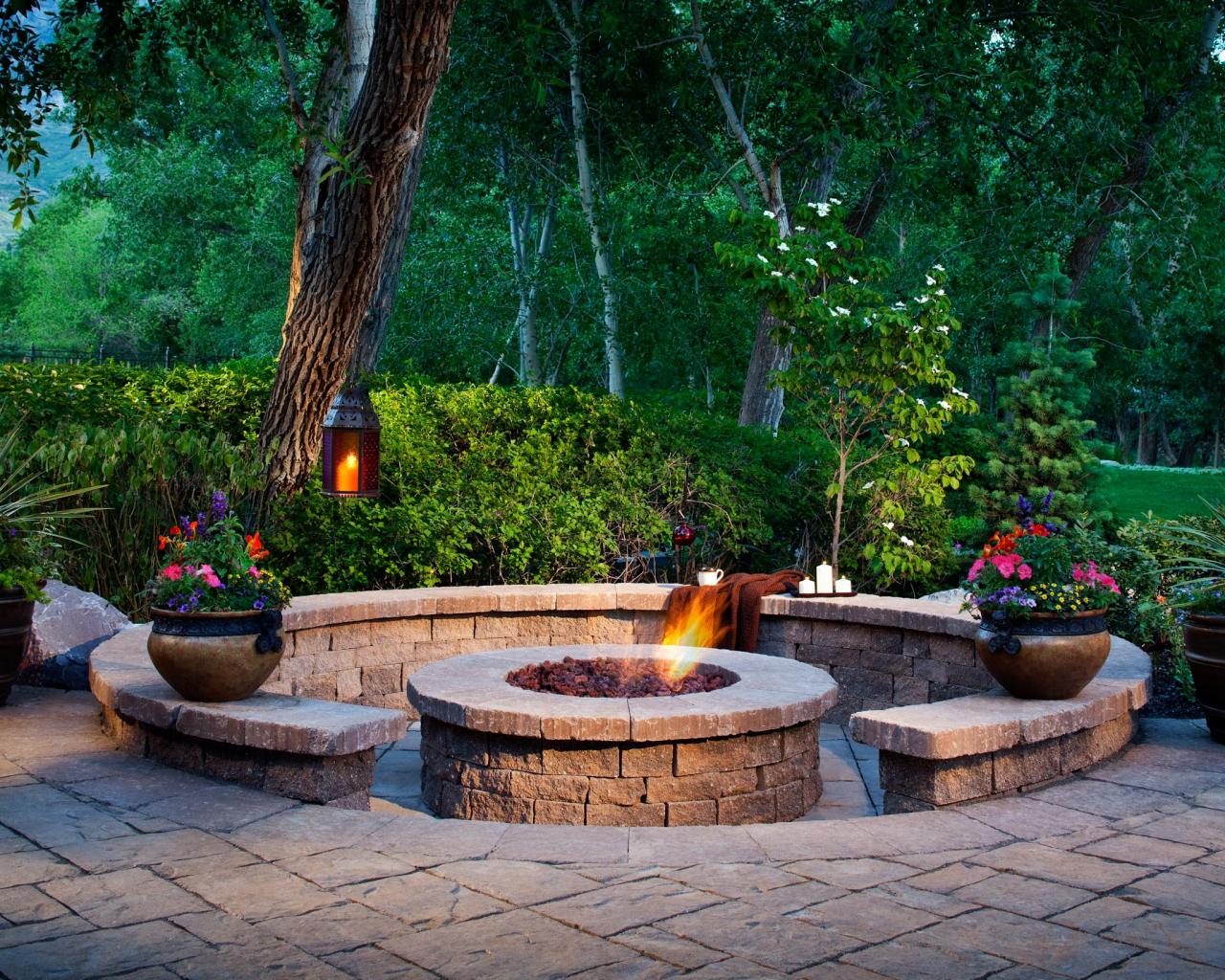 Fire pits: You may think of a fire pit as a heat source, but it also provides light and adds a unique, decorative touch to a yard and is a natural gathering space. You can opt for a natural wood-burning pit or there are many choices now for gas-burning fire pits that provide light and heat without worrying about buying wood and cleaning ashes.
Final Thoughts
The choices you make for home lighting are just as important as any other design considerations when building or renovating your home.
Make a plan for each room, considering how the space is used, and with our guide to indoor and outdoor lighting, your home's value and the enjoyment you get from it will soar.