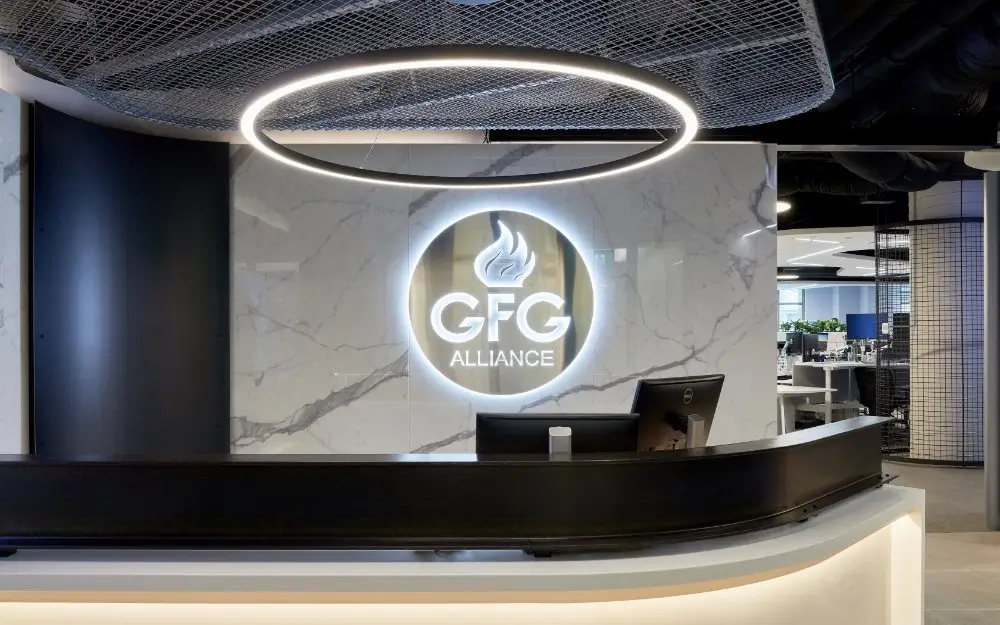 Why do you need good lighting in offices?
Choosing the right lighting in an office space impacts working conditions, productivity and overall aesthetics of the space. Staff will perform better in a healthy and suitably lit work environment created specifically for practical use. Attention must also be paid to the overall look of the lighting plan and the impression it creates for visitors to your premises. LED World can help with your office lighting scheme giving tips and recommendations on legal requirements, wattage, open design and how to dim office lights. Contact us with your checklist of requirements and we can provide ideas and develop a specification for a scheme and control system.
What are the drawbacks of traditional lighting used in offices?
The recessed fluorescent troffer tube lights (1200mm x 300mm) commonly used in offices can be expensive to maintain and time-consuming to replace. Performance wise they experience a loss of light levels over time, can have flickering issues, emit buzzing sounds, and have poor light distribution qualities.
Why LED lighting is the future of office lighting.
LED lighting is becoming increasingly popular because of its long lifespan, energy efficiency and cost effectiveness. These low maintenance and low heat lights are eco friendly, have a high lumen output, provide an even light distribution, and can be integrated with digital dimming systems. LED lighting also allows for customized light levels for individual work spaces creating an optimal lighting experience.
What is the best light for office productivity?
Research conducted in the mid-to-late 1990's alludes to the disruptive impact that poorly maintained lighting can have on productivity. Flicker, insufficient lighting for tasks, absence of brightness controls, and unnatural colour temperatures which are characteristic of older lighting methods were cited as the main causes for complaint. Bad lighting can result in fatigue, headaches and low energy. Given that LED lighting addresses many of these unwanted impediments to productivity, it is unsurprising that a 2010 study found that '…LED lighting supports positive mood, extended wakefulness and speeded performance…' when compared with fluorescent lighting. Choosing the right LEDs will provide illumination that is closer to natural light.
Maintenance/Lifespan
Minimal maintenance for lights within an office space equates to less interruption and is better for productivity. This is a benefit of choosing light fittings with longer lifespans. With all of the operating costs associated with an office, choice of lighting can save time spent tending to repairs and can also save on energy expenditure.
Height
Ceiling heights within an office will typically range between 2800mm and 3500mm. Surface and recessed mounted lights provide a more even distribution of light for general purpose areas within this range. For high ceilings at the top end of this range, workspaces are best served by using suspended light fittings over task areas. This allows for the correct concentration of light for important tasks.
Colour Temperatures
Cool White
Cool white lighting (3100K - 4500K) has an intense and vibrant white colour which is comparable to daylight. It is the best colour temperature for task areas providing the best lumen output per watt. This type of lighting is ideal for reading, writing and best for computer work.
Warm White
Warm white lighting (2000K - 3000K) is often used for communal areas like kitchens, bathrooms, and break rooms. This colour gives the room a more relaxed ambiance and provide staff with a needed feeling of rest whilst not performing high concentration tasks.
AS/NZS 1680.2.2:2008 mandates that workplace light levels are appropriate for tasks carried out in an office. The guidelines recommend levels of 320 – 400 lux in areas where visual tasks are moderately difficult with moderate detail.. These light level standards are intended for routine office activities such as reading, writing, typing, and attending an enquiry desk.
Emergency Lighting
Pathfinders and exit lighting are required emergency lighting in any office. Pathfinders provide a sufficient level of light to help guide occupants toward exits. These can be in batten form or a round disk similar in appearance to downlights. Exit lighting is fixed above a door or level change.
Watts Per Square-Metre
Building Code of Australia Section J6 dictates the maximum watts per square meter to ensure energy efficient and appropriate lighting is utilised within workplaces.
Glare
Computer screens and other reflective surfaces can impact glare. Installing the correct light fitting is essential to avoid unwanted light distribution. Glare can be responsible for affecting eyes and productivity.
---
Mounting Methods
There is no typical office space. They vary in ceiling height, construction technology and materials and configuration. Some office spaces have a suspended ceiling, or the ceiling material will affect the choice of fixtures for ceiling type. Often a bespoke combination of surface and suspension mounted light fittings will ensure your space has adequate lighting to perform necessary tasks and that the scheme meets design standards and applicable legislation.
Suspension Mounted
For spaces with high ceilings, suspended light fittings compliment a contemporary open plan design. The architectural nature of suspended lighting bridges the gap between form and function. In desk areas, the fittings can be lowered closer to the table surface providing concentrated light for employees to perform their work. These lights create a modern look and may improve overall workforce performance and morale.
Recess Mounted
Depending on the height of the ceiling and fitting type, recess mounting is a great way to achieve effective lighting in your office. Recess mounting is practical, creates even illumination and does not draw attention from the overall workspace.
---
Ceiling Types
Plaster Ceilings
There are a lot of lighting options for plasterboard ceilings, as there is generally a cavity between the ceiling and roof or floor level above which can be cut into and will conceals wiring and fittings. We recommend using recessed lighting solutions for plasterboard ceilings, because the flush mount method allows you to create smooth surface and a refined look. In this way the light fitting protrudes less and is concealed from view but still retains the benefit of the light output. This can be achieved using downlights (for general lighting areas), or recessed aluminium profiles (for feature areas, or high light output areas like work desks).
Concrete Ceilings
Concrete ceilings are a structural element in the building therefore special considerations needs to be taken when drilling or cutting into it. Where the ceiling height permits, it is better to suspend the selected lighting from a concrete ceiling, as this will require less points of fixing in the concrete.
Drop / T-Bar Ceilings
A Drop or T- Bar system is made up of a metal grid system with infill panels that sit rest the grid. This ceiling type is common in office and commercial buildings from the 1970's. Because the panels are not fixed to the structural grid, it is simple to recess or surface mount light within the grid. Troffer lights or linear aluminium fittings, such as the LED World linear profile lights are commonly used in drop ceilings.
---
Colour Rendering Index
Colour rendering refers to the way that a light source impacts the way a colour is seen by the human eye and how colour variations and shades are interpreted. The Colour Rendering Index or CRI is a scale from 1 to 100. The higher the CRI level, the more accurate the lighting source represents the true colour of the workspace environment. It is always recommended to specify lighting with a higher CRI level, no lower than 85, but higher than 90 for optimum results.
FAQs
What type of lights are used in offices?
The best type of lighting for an office depends on the space, work undertaken and the image the business wishes to project. Track lighting is a popular choice for office spaces, as track is highly customisable and can be arranged in any length and configuration you require. Track may be recessed, surface mounted or suspended depending on the ceiling height, material and preference. Smaller or creative offices may prefer to use individual ceiling mounted, recessed, or even suspended light fittings to create a more relaxed ambience.
What Kelvin is best for office lighting?
Kelvin measures the colour temperature of a light source. A colour temperature of around 5000K, close to daylight, is recommended for office spaces to optimise productivity and provide clear and bright illumination to carry out tasks. Dimmable fixtures and lamps will allow light to be adjusted as needed, for example for presentations. 
What light is better for eyes?
Clear and bright illumination of a workspace is important for comfort and to minimise eye strain. Fluorescent light sources are generally considered to be harsher on the eyes and are more prone to flicker. LEDs are recommended for their excellent quality of light and colour rendering. Lights should be positioned to avoid glare, or shadows.
What is commercial lighting?
Commercial lighting broadly refers to lighting which is used for commercial spaces such as offices, retail stores or even hospitals. The function of commercial lighting is usually the most important consideration, rather than, for example, residential lighting, which is more decorative. Other important considerations for commercial lighting include maintenance, lifespan and energy usage.  
Track Lighting Series
The Track Lighting Series is the keystone of the LED World product range. The fittings are semi-modular, meaning that you have the ability for light fittings to be switched between and slid along tracks to change the spacing, position and placement without the help of an electrician. Featuring a 360 degree movement range, they provide the ability to change the illumination focus area. This is great for retail stores or art galleries, where the environment is frequently changing. The architectural cylinder shaped design makes the Track Lighting Series perfect for every application.
Warning
: Illegal string offset 'sizes' in
/home/customer/www/ledworld.com.au/public_html/wp-content/themes/generatepress-child/content-applications.php
on line
188
Warning
: Illegal string offset 'categories_prod_homepage' in
/home/customer/www/ledworld.com.au/public_html/wp-content/themes/generatepress-child/content-applications.php
on line
188
Warning
: Illegal string offset 'sizes' in
/home/customer/www/ledworld.com.au/public_html/wp-content/themes/generatepress-child/content-applications.php
on line
199
Warning
: Illegal string offset 'product_grid_size_2_columns' in
/home/customer/www/ledworld.com.au/public_html/wp-content/themes/generatepress-child/content-applications.php
on line
199
---
Linear Lighting Series
Linear pendant lights are best suited for a variety of projects including offices, retail space, shopping centres, hotels and residential kitchen areas. The profiles can be cut to custom sizes and lengths which are surface mounted, suspended or recessed into the ceiling and can be painted any colour to suit company branding or the interior scheme. Linear pendant lights are modern alternatives to fluorescent, offer significantly reduce energy consumption and have a contemporary, industrial look.
Suspension mounted lights are the best solution for working areas, such as desks and tables. They allow concentrated light to be projected onto specific areas of your space. LED World linear profile lighting is available in a range of profiles in custom lengths and colours to compliment your space.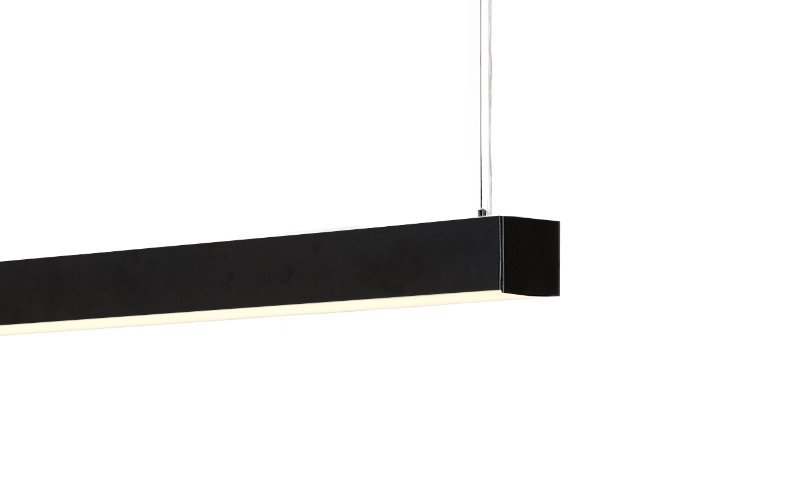 ---
Get A Lighting Design
$499
Read more
Read more
Lighting Design Service
If you are building or renovating and not sure which lights to use where, we offer a lighting design service. Simply send us your reflective ceiling plan (floor plan) and let us know your desired outcome. Someone from our design team will access your space and make a calculated recommendation of what type and how many lights you need.
Show Less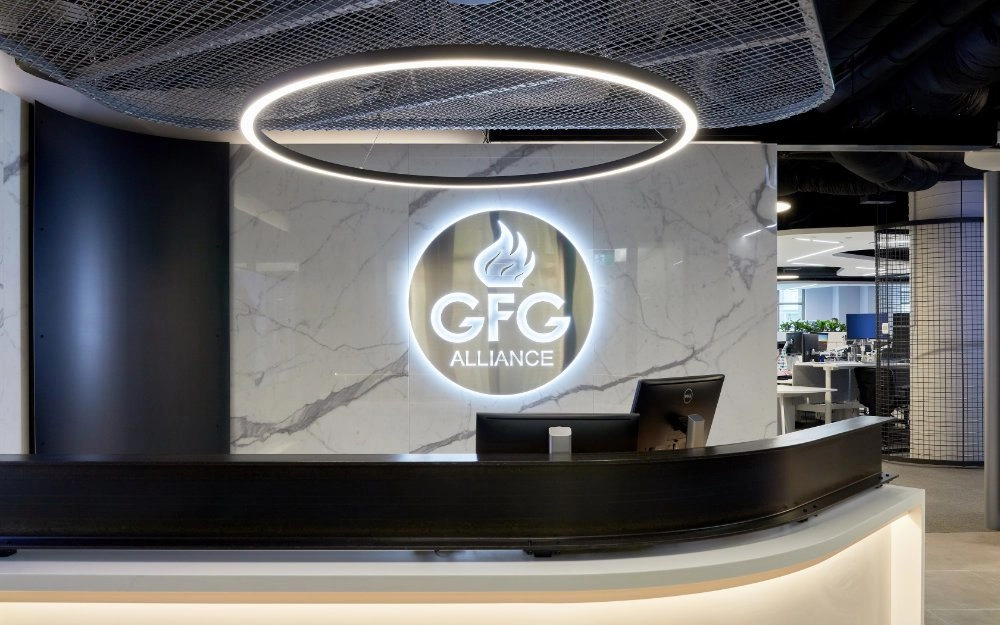 Located on Collins Street in the heart of Melbourne is this privately owned banking office. The recessed linear profile lights are the standout feature of the office interior. The lip of the fitting sits flush with the ceiling and are painted black to contrast to the white ceiling. The lighting levels were specified to ensure optimal LUX levels at desk height and to promote productivity and create an energetic workspace.
This project was for a flourishing furniture design and import business office. Suspended 50/70mm sized aluminium profile with a matte black finish and 5000K cool white light colour temperature was installed across the workplace. A combination of 1M lengths were installed over the desk areas and 2.4M lengths over the reception and meeting rooms. This created a bright working area which is required for concentration and staying alert in office environments.
As a specialised medical workplace, Dental Ceramics Studio required a seamless lighting system with bright LUX levels to limit shadows, which create areas too dark for detail work, and increase visibility. Suspended tracks with 30W cool white (5000K) light colour were installed in a matte black finish. The L joiner brackets were used to create a continual track system to fit the shape of the interior layout.
Simon Mundine
LED World Director