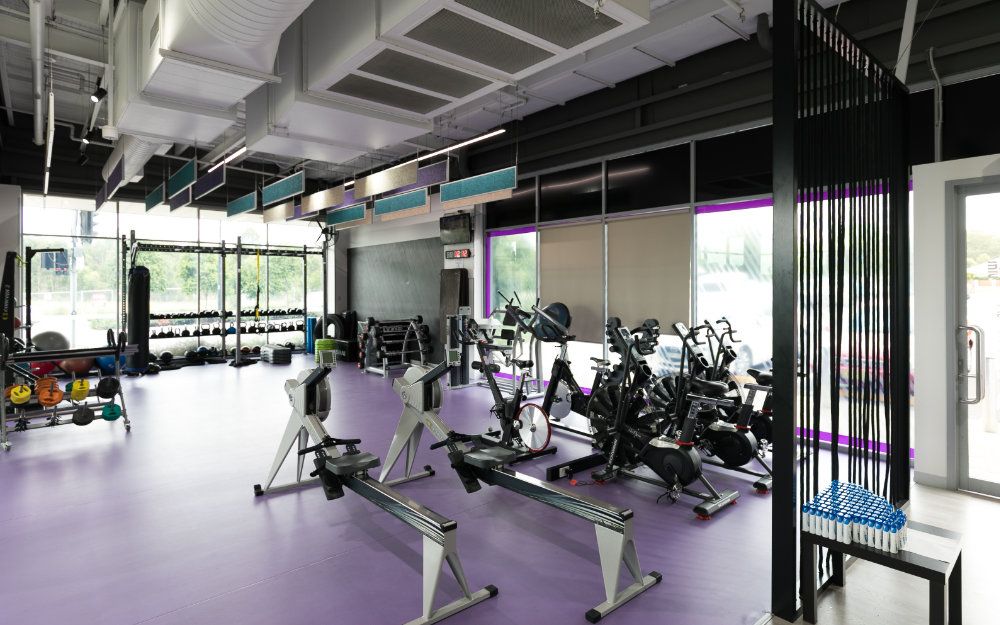 As a place of health and well-being, a gym lighting plan should be designed with the comfort of members in mind. A spacious, hygienic and visually appealing environment will promote a positive experience that entices new patrons and encourages member retention. The varied activities that take place within a gym that will determine specific lighting needs in each area.
Areas
Group Exercise Room Group exercise rooms should be versatile enough to accommodate different programs such as cycling, body pump, yoga and cardio dance classes. Dimmers are an effective tool to create the right mood for each class. As some exercises and floorwork require that the member is in a position where they are facing the ceiling, this must be considered. Low-reflective fixtures should be chosen to create a more comfortable environment. With high-intensity classes in an enclosed area, temperature can be an issue so LED lights are perfect because they emit minimal heat and provide a better user experience.
Main Gym Floor Common practice in gym design is a wall of mirrors on the main gym floor for members to view their own form while performing exercises. When creating a lighting plan care and consideration should be taken to minimise excessive reflection off these surfaces. As in the group exercise area, several machines may place the person in a position where they are on their back and facing the ceiling so providing a light source that doesn't cause eye strain is important. Change Rooms, Toilets, Showers The changing area of the gym can play a large role in customer satisfaction. In general, the area should appear clean and hygienic. The lighting scheme should aim to create a sense of space and luxury. One way to create this is to pay attention to well-placed vanity lighting in mirrored areas, so that customers leave the gym feeling energised and refreshed.
Things To Consider
Gym Layout As customer needs change, new fitness equipment and trends arise, gyms need to keep up to date to stay competitive. This may require altering the layout of the gym from time to time. A thoughtful lighting design will provide the versatility needed to successfully develop new arrangements. Ceiling Type The existing ceiling will influence what type of lighting is chosen for the space. Concrete ceilings are best suited to surface-mounted lighting solutions, whereas T-bar ceilings are perfectly paired with troffer lighting for a streamlined look. Plasterboard ceilings are very versatile and can work with almost all desired fixtures including recessed and suspended options. Hours Of Operation If your gym has extended hours or is even open 24 hours a day it is important to ensure that your lights can operate for long periods of time without burning out or requiring maintenance. There are certain areas that are less-utilised throughout the 24 hour period. You may consider lights that turn on and off automatically in these areas to conserve energy usage whilst maintaining customer comfort.
---
Colour Rendering Index
Colour rendering refers to the way that a light source impacts the way a colour is seen by the human eye and how colour variations and shades are interpreted. The Colour Rendering Index or CRI is a scale from 1 to 100. Although the colour rendering in a gymnasium is not as critical as it is in an art gallery, it is still important to accurately represent the space. Therefore the CRI should be above 80 in order to provide good quality light.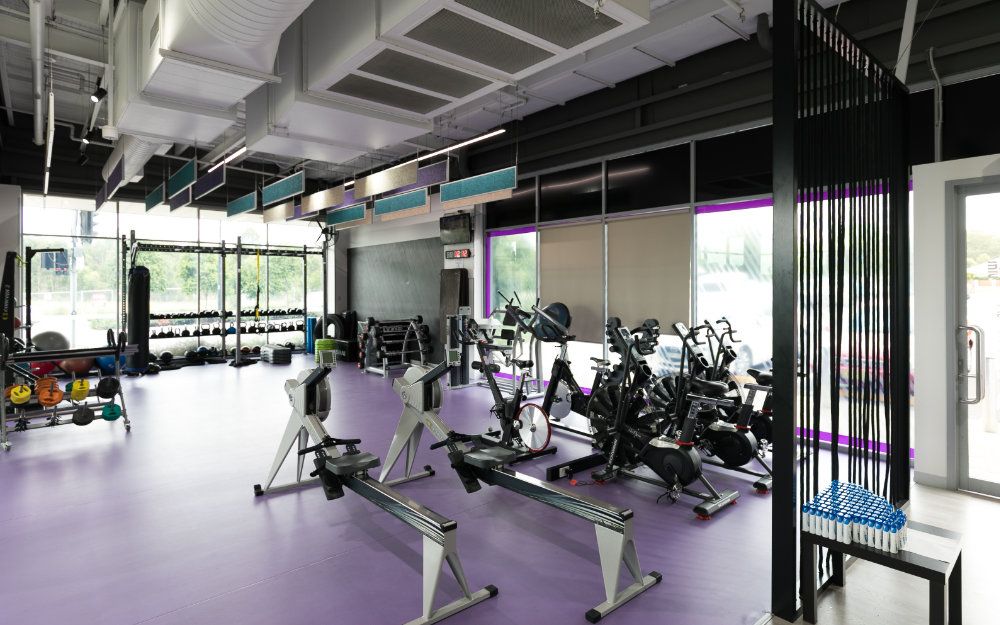 Located in Sydney, this 24-hour gym required a combination of lighting products to best compliment the design scheme. Linear pendants, track and high bay lighting were all included to create an exceptional outcome. The ceilings were quite high in this gym which required everything to be suspension mounted. LED lighting is incredibly energy efficient and requires very little maintenance which was of comfort to the cost conscious clients. There was access to natural light from two sides of the building, therefore the lighting scheme needed to recreate a similar feeling at night time to maximise customer attendance.
---
High Bay Lighting
When looking to maximise light output, high bay lighting is fantastic in large commercial spaces, including gyms and auditoriums.
While the energising benefits of natural light are well known, it is not always possible to exercise outside. High bar lighting is a great solution which not only provides high lux levels but is also very energy efficient. This is an advantage in gyms with extended opening hours.
---
Track Lighting
LED track lighting is the most flexible and adaptable lighting product. It is well-suited for a range of commercial and residential applications including gyms.
Track lighting works best in gyms that have a variety of spaces. From the equipment area to group training rooms, track lighting will give you the flexibility your space needs. The sleek and stylish lighting heads are available in both black and white and can be surface or suspension mounted to suit your space.
---
Linear Pendant Lights
LED linear profile lights can be used in many different settings due to their flexibility and their architectural design easily blends into the surroundings.
Linear pendant lights provide even lux levels. They are very effective in gyms when used on the main floor, free weights and group class areas. Depending on the height and type of ceiling, you can choose to either surface mount, suspend or recess linear profile lighting. For low ceilings, recessing linear pendants gives a refined stylish look to your space.
Simon Mundine
LED World Director