Art Gallery Lighting Guide
The guidelines for setting up art gallery lighting are fairly straight forward. There is tried and tested rule that for each metre of wall space that needs to be lit up, you will need one metre of rail / track, one light fitting or track light, and one suspension kit (depending on the type and height of the ceiling). While this general rule is very effective, the best art lighting systems will have a more customised outcome. In order to create the perfect set up, a little more technical information is required. The ideal lights for artwork will vary depending on the type of artwork which is being displayed (for example fine art, visual art, etc). There are a few aspects to consider when lighting an art gallery:
The type of artwork and how it is mounted and framed, for instance, paintings and oils on canvas, photographs behind glass or illustrations
The artwork colourings
The ceiling height
The size of the artwork on display – is it hanging at variable heights?
The type of dimming required
To offer you the best service possible, give us a call with the above information so we can talk about your project and plans. We're experts in art gallery lighting design, and it's amazing how far we can get with a five-minute phone call and a few emails!
---
Configuration Options
LED World track lighting is very versatile. Our extensive collection of fittings and accessories can be configured for a wide range of art gallery lighting systems.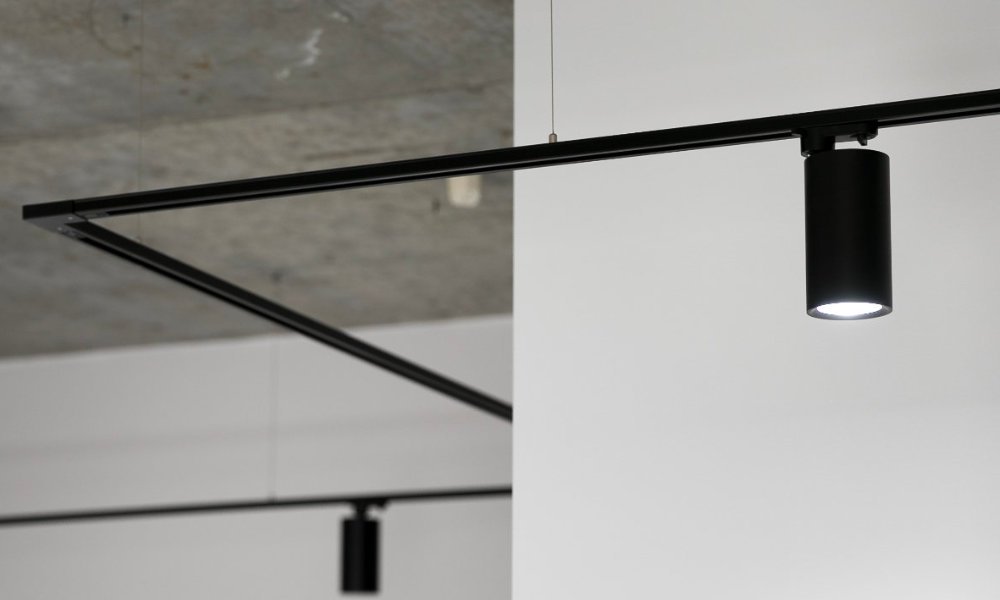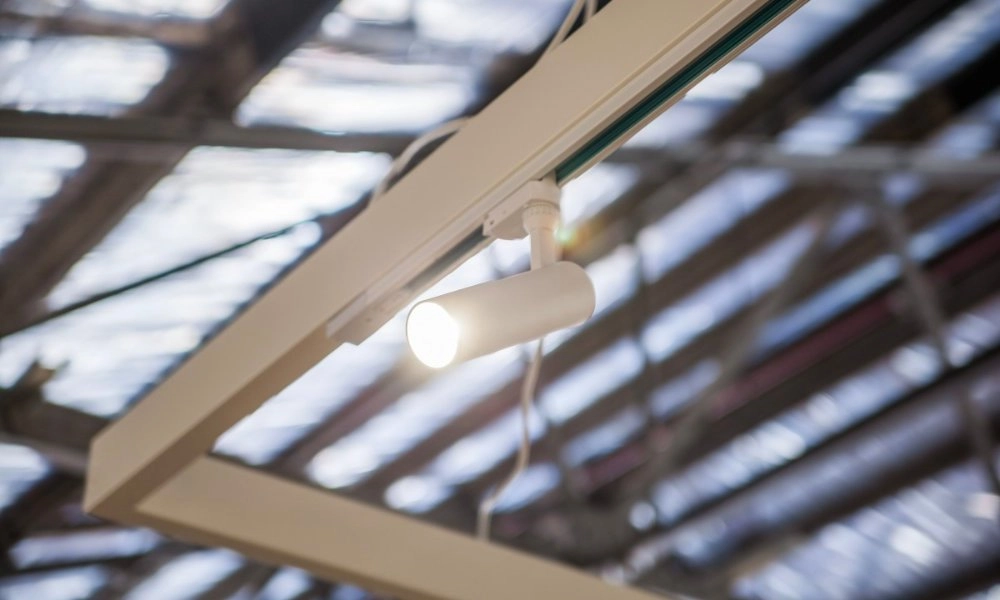 ---
Mounting Methods
There are different methods for mounting art gallery track lighting. Depending on your needs and the height of the ceiling in your building, it is possible to install surface mounted tracks or suspended tracks.
If the ceiling is between 2.8 and 3 metres, the best option is to use surface mounted tracks. This is a simple process which involves screwing the track into plasterboard, concrete, or any other commonly used ceiling material.
If the ceiling is between 3 and 6 metres, then suspension mounted track is the most suitable solution. With this option, you hang the track from the ceiling within the recommended height range of 2.8 to 3 metres, enabling the lights to be closer to the artwork on display. Our LED World suspension kits come in two different sizes; 1.5 and 3 metres. Both these kits can be adjusted to the desired length on site, allowing for maximum flexibility.
---
Colour Temperatures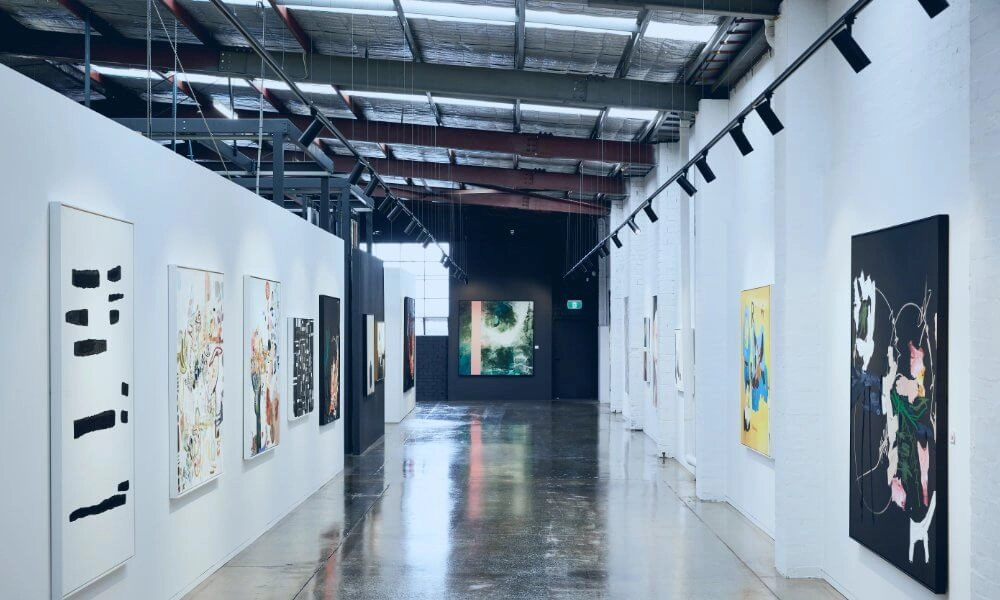 Cool White
Cool white lighting (3100K - 4500K) has an intense and vibrant white colour that is best suited for areas where task lighting is needed, such as technical work environments. This is because the temperature gives off a natural white light and does not distort the appearance of colour.
Warm White
Warm white lighting (2000K - 3000K) has a smooth and relaxing feeling and is commonly used in pendants, lanterns, ambient commercial and retail spaces as well as table and floor lamps. It is referred to as the gentlest light and resembles candlelight.
---
Colour Rendering Index
Colour rendering refers to the way that a light source impacts the way a colour is seen by the human eye and how colour variations and shades are interpreted. The Colour Rendering Index or CRI is a scale from 1 to 100. The higher the CRI level, the more accurate the lighting source represents the true colour of the artwork. It is always recommended to specify lighting with a higher CRI level, no lower than 85, but higher than 90 for optimum results. Using low-CRI lighting will make the colours appear dull and washed out which will compromise the appearance of the artwork. Choosing a higher CRI will make the colours pop and enhance the viewer experience. 
---
Dimming Options
Dimming is an important feature when it comes to art gallery lighting. There are various dimming options available, which can be operated in different ways. Choosing the correct method will depend on the layout of displays, the lighting configuration used and the intended use of the space. Because exhibitions change from time to time, art gallery lighting needs to be adaptable. Each work of art is individual and unique, and will therefore require different lighting levels to achieve its optimal appearance. You may also want to control the general illumination of the space to create the right ambience, whether during daylight or a late evening opening or party. Here are some of the most common dimming solutions:
DALI & C-Bus Dimming System
​This system was widely used in larger galleries, such as in the national galleries in Australia, between 1988 and 2012. A centralised computer system allows you to group control the dimming and also provides an on-off function. However, the purchase and installation costs are very high, and programming the function of each light can be a slow process.
WiFi Dimming
WiFi dimming is the most recent and advanced technology used for controlling lighting systems. It's a cost-effective option which offers an easy setup; it works by connecting the light fittings with your central WiFi network. You then have wireless control via an app on a smartphone or tablet. This is a flexible option which allows group dimming, timing, on-off and colour change between warm and cool whites (3000K – 6000K).
Traditional Manual Wall Dimming
With this method, you can control the level of light by using a wall dimmer. For a single circuit system, it means all the lights will dim at the same time. On a 3-circuit system, you'll have control over 3 different groups of lights. This can be time consuming if you want to adjust the dimming of a whole exhibition or gallery. 
On-board Dimming
​Some light fittings are available with a small on-board dimmer. The light level can be dimmed using a small knob on the lighting fixture itself.
Get A Lighting Design
$499
Read more
Read more
Lighting Design Service
If you are building or renovating and not sure which lights to use where, we offer a lighting design service. Simply send us your reflective ceiling plan (floor plan) and let us know your desired outcome. Someone from our design team will access your space and make a calculated recommendation of what type and how many lights you need.
Show Less
Our Products
The lighting design of a gallery impacts the experience of viewing the art on display. LED World offers a range of products which provide great flexibility when it comes to illuminating art. We pride ourselves on being able to advise you on the best track lighting for art gallery projects. Every project is unique, but we can apply general art gallery lighting guidelines and take you through everything from the various mounting methods available to the best dimming options to suit your needs. Artwork deserves high quality, well considered track lighting to showcase each piece. There is more to selecting art lighting than you might think. It is important to evaluate a number of factors including the artwork medium and properties such as colour, tone, size and shape will all need to be considered in order to display it in the best possible light. As well as ensuring you have a suitable installation method, it is essential that track lighting for artwork uses lights with a high CRI, to ensure colours are experienced in their true light.  We have a variety of art gallery lighting fixtures to choose from, available in Black and White finishes. Our spotlights for paintings and artwork range from our entry level Gallery Wall Wash range all the way up to premium L'Art and L'Art II ranges. All LED World lighting systems are high quality and their flexibility makes them an excellent choice for all art galleries. We use LEDs, which are energy efficient and have a long life, meaning less maintenance and replacement.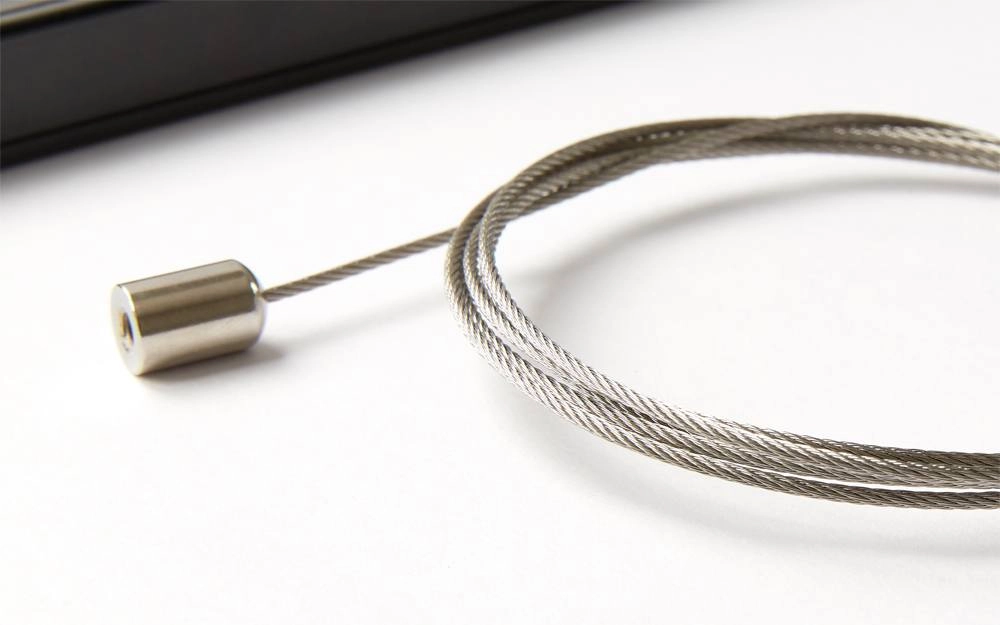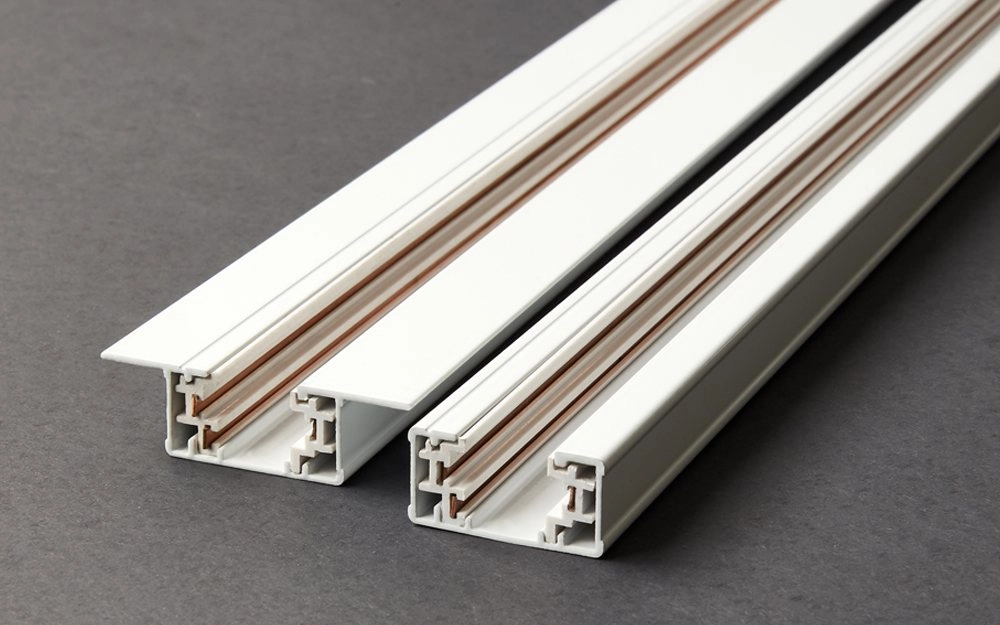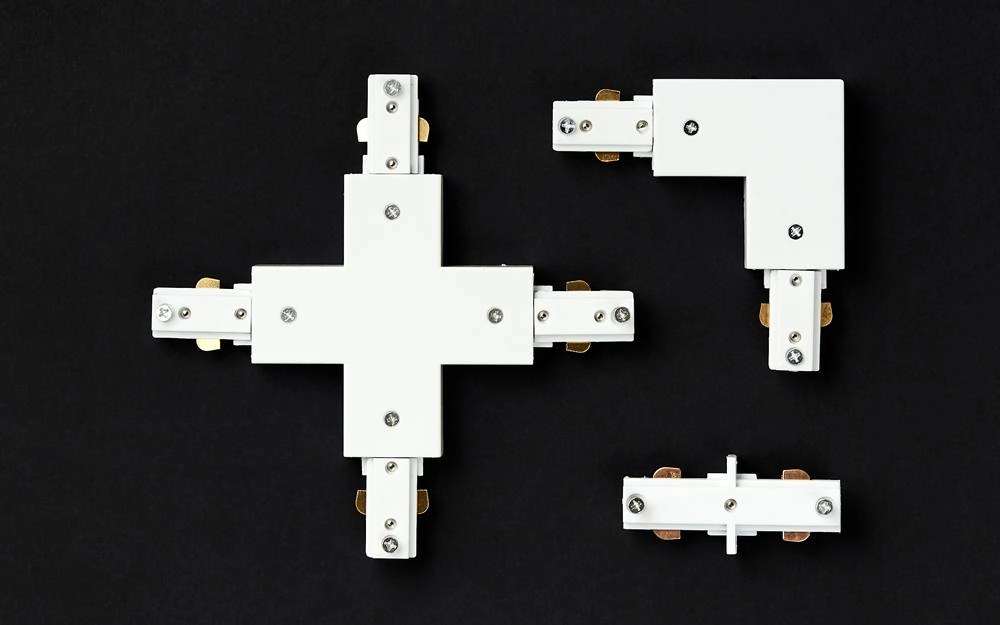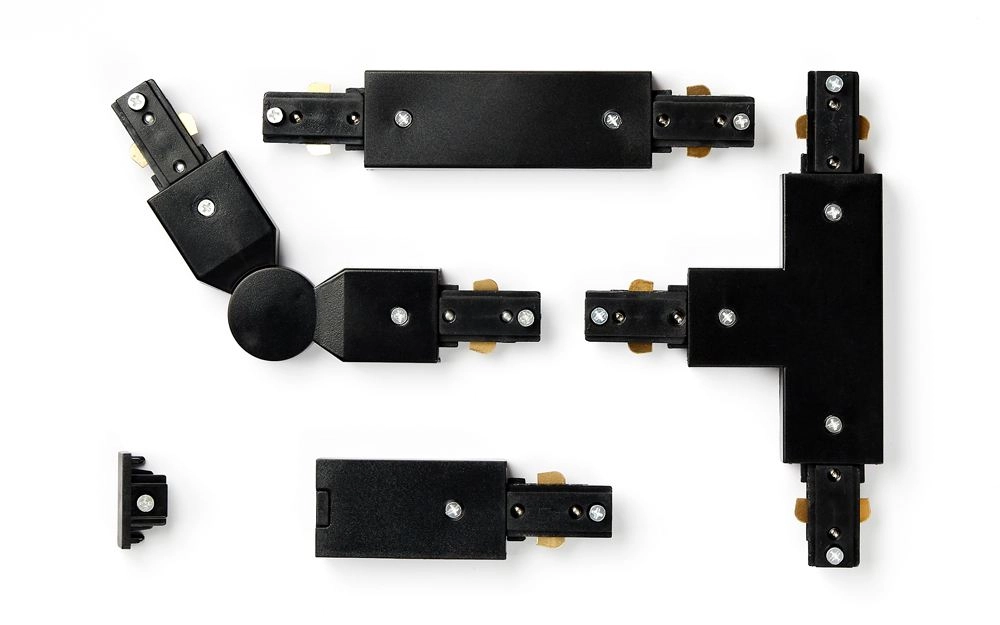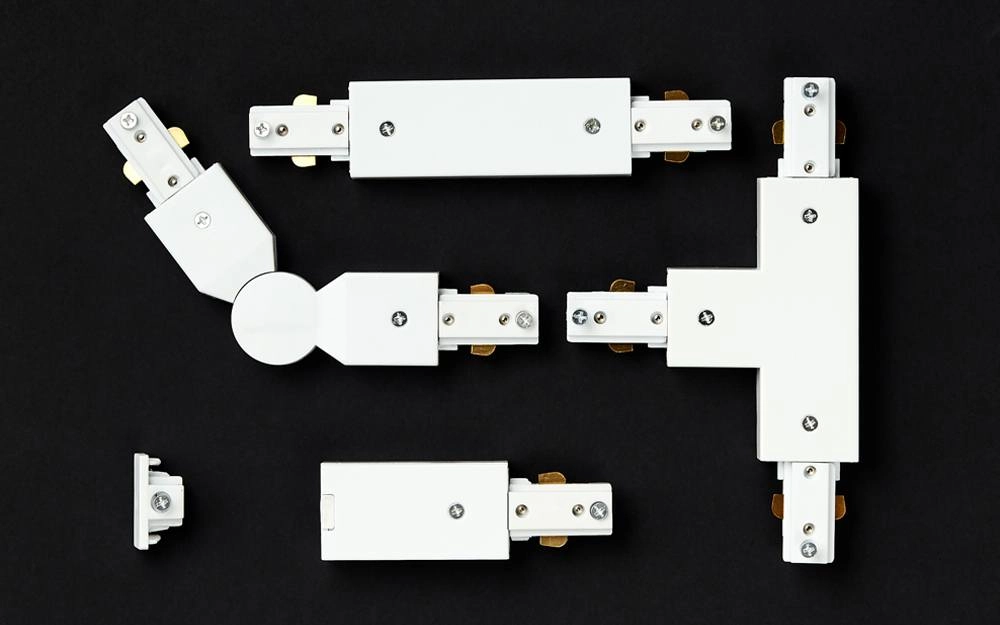 Simon Mundine
LED World Director